Why you should join our personal supporters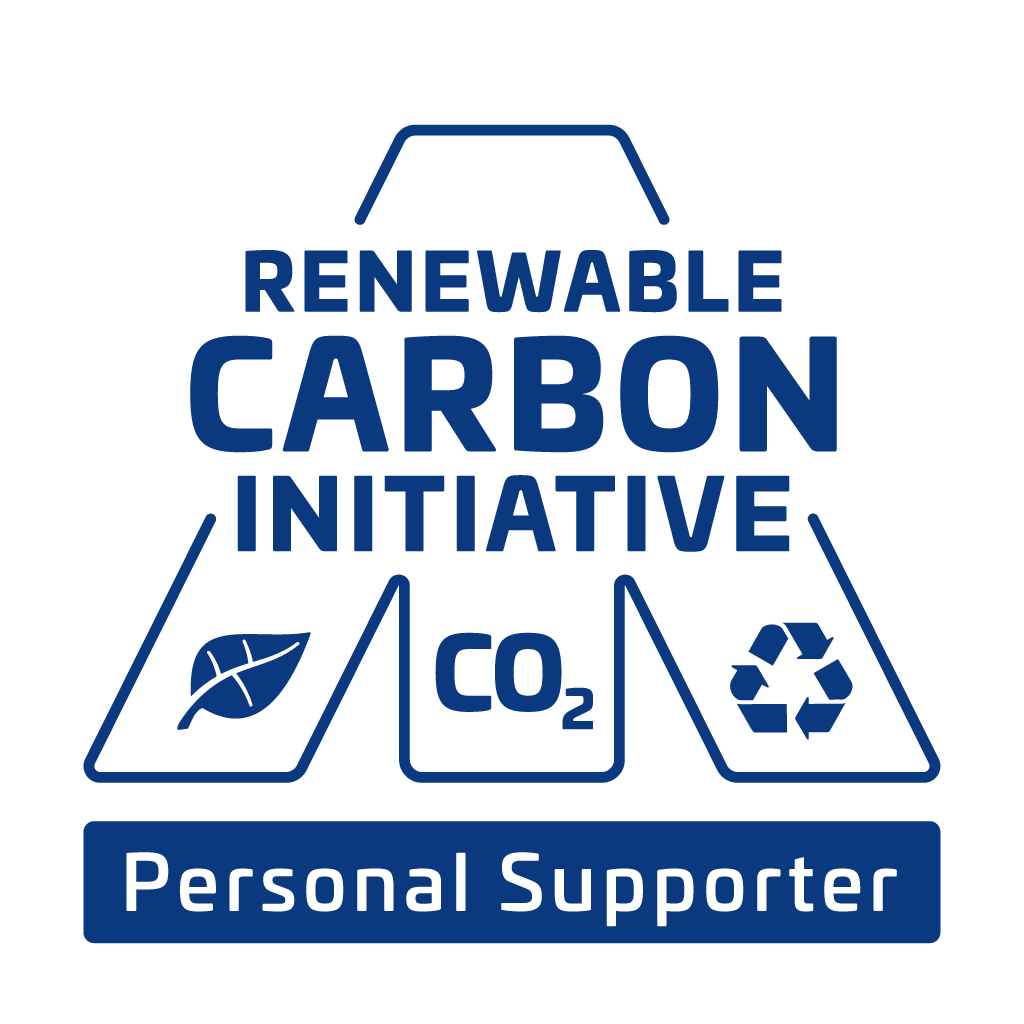 Personal Supporters are experts in bioeconomy, circular economy, CO2 utilisation, chemical recycling or related sectors. Through their professional knowledge and experience, they understand the need for a fundamental change in the chemical industry and endorse the Renewable Carbon Initiative.

Here they show their personal support for a strategy towards renewable carbon.They become visible on the RCI website and have the chance to find like-minded experts.

As a small token of appreciation, Personal Supporters will receive a badge that identifies you as a pioneer in renewable carbon.
We will keep personal supporters informed about the RCI's webinars, general activities and invite them for feedback and opinions.
These 235 experts already support the Initiative
| Name | Company / Institute / Consultant | Country | Comment |
| --- | --- | --- | --- |
| Mike Schultz | PTI Global Solutions LLC | | |
| Christian Mueller | Emery Oleochemicals | | |
| Florian Keller | TU Bergakademie Freiberg | | |
| Sílvio Vaz Jr. | Brazilian Agricultural Research Corporation (Embrapa) | | |
| Cédric Reuter | KölnBusiness Wirtschaftsförderung | | |
| Margarita Nikolova-Dineva | Ministry of Agriculture | | |
| Ravindra Aglave | Siemens Digital Industries Software | | |
| Daniel van Skye | Klimarepublik | | |
| Martin Ocepek | Helios Resins | | |
| Juan Pablo Watty | Dow Inc | | |
| Tony Heslop | BASF PLC | | |
| Andrew Symes | OXCCU | | |
| Ulrich Schurr | Forschungszentrum Jülich | | |
| Thanittha Pongsakul | TEAnity | | |
| Nantinee Tassakarn | TEAnityteam | | |
| Taweechai Amornsakchai | Mahidol University / TEAnity Team Co. Ltd. | | |
| Dirk Gürzenich | | | |
| Henry Lopez | Inteleum | | |
| Audrey Robic | Codexis | | |
| Markus Beste | Deloitte | | |
| Albert Fischer | Yellow&Blue IM | | |
| Michael Cronin | EO Products | | |
| Ruth Kelly | Henkel | | |
| Maximilian Maier | Henkel | | |
| Mahesh Sawant | Dow Inc. | | |
| Roomly Mohapatra | ESSEC Business School | | |
| Becky Kristopeit | Henkel | | |
| Cristian Tavella | STARTEF SRL | | |
| Lenin Lopez | | | |
| Univ.-Prof. Dr.-Ing. Bonten Christian | Institut für Kunststofftechnik - University of Stuttgart | | |
| Paul Denny | Paul Denny Sustainability | | |
| Wiebe Pronker | DOPS Recycling Technologies BV | | |
| Paulo Machado | W2E-EPS | | |
| Dr. Höfer | proFagus GmbH | | |
| Gemma Ibarz-Ric | ITAINNOVA | | |
| Rakesh Vazirani | TUV Rheinland | | |
| Adrian Brandt | Henkel AG & Co. KGaA | | |
| Grégoire Henry | UCLouvain - Bioengineering & biorefining lab | | |
| Ramesh Maturi | Innoterra India Pvt Ltd | | |
| Bart Tambuyser | CARBOGANIC Fibers & Fillers | | |
| Aayush Tekriwal | PT Van Aroma | | |
| Tobias Wittmann | SunCoal Industries GmbH | | |
| Martin Kavšček | Acies Bio | | |
| Nina Hakanson | Alfa Laval | | |
| Anne Marie de Moei-Galera | ALFA LAVAL AB | | |
| JACQUES DEGROOTE | CELSA M&H (CH) | | |
| Claudia Balaban | | | |
| Sebastian Anton | Afyren | | |
| AYMAR VERNES | Vernes ID | | |
| Wim de Jong | Twence | | |
| Wolfgang Ranfft | de smet engineers & contractors | | |
| Karina Pölzl | ALPLA Werke Alwin Lehner GmbH & Co KG | | |
| Tony Picaro | Process Consultant | | |
| Tim Schulzke | Fraunhofer-Institut für Umwelt-, Sicherheits- und Energietechnik UMSICHT | | |
| Tomasz Ciamulski | FibriTech | | |
| RAMESH P | TRINITY COLLEGE DUBLIN | | |
| Raul de Brito | W2E-EPS (Waste to Energy - Engineering, Products & Services) | | |
| Mikhail Shiryaev | Chemical engineer | | |
| Maxime Katgely | Rong Yi Solutions | | |
| Mark Lobban | WaterMark Technical Solutions | | |
| Stefan Radlmayr | silphie paper gmbh | | |
| Jakob Köchermann | DBFZ Deutsches Biomasseforschungszentrum gemeinnützige GmbH | | |
| Ana Maria Bravo | Bravo Strategies | | |
| Sanjay Dodiya | Aditya Birla Science & Technology Co. Pvt. Ltd. | | |
| Robert Nolles | Cosun Beet Company - Biobased Experts | | |
| Sebastiano Garroni | University of Sassari | | |
| Katharina Resch-Fauster | Montanuniversitaet Leoben/Materials Science and Testing of Polymers | | |
| Barbara Olioso | The Green Chemist Consultancy | | |
| Claudio Dunan | Bioceres SA | | |
| Octavian Partenie | TNO VoltaChem | | |
| Elsbeth Roelofs | MVO Nederland | | |
| Sophia Opperskalski | Textile Exchange | | |
| Jacques Chatenet | Blanchon | | |
| John Ephraim Torres | INSEAD | | |
| Simelys Hernandez | Politecnico di Torino | | |
| Jagdeep Singh | Avantium | | |
| Keith Flitner | Continental Controls Corporation | | |
| Leyla Farhang | | | |
| Aleksi Palmroth | Arctic Biomaterials | | |
| Bojarajan N | Edelweiss Gallagher Insurance Brokers Limited | | |
| Deepa Moharir | Raj Speciality Additives P L | | |
| Oğuz Tosun | Life Enerji | | |
| Konstantin Sokurenko | | | |
| Keshav Goela | GAS LAB Asia | | |
| Vishnupriya Bhakthavatsalam | Reliance Industries ltd | | |
| Ramesh Bhujade | Process Engineering Professional, Independent Consultant | | |
| Charles Ross | Royal College of Art | | |
| Kunal Shah | Anaergia Inc | | |
| Thomas Lingard | Unilever | | |
| Patrick CREHAN | CKA | | |
| Geoff Isaac | University of Technology Sydney | | |
| Arnaud CLAUDE | CABAMIX | | |
| Eelco Blum | Avantium Chemicals B.V. | | |
| Michael Omatsola-Morgan | Individual | | |
| Ronald Wevers | Dow Benelux BV | | |
| Rao Jagdish | Royal Dutch Shell | | |
| Bert Bosman | SABIC | | |
| EBRU OZKUCUK GULER | ISKO | | |
| Mahmud Shahid | AZ Tannery | | |
| Tomas Vucurevic | BRAIND® Ingredient Brand Strategy Consulting | | |
| Christian von Malotki | ECHD CONSULTING | | |
| Claire Dumas | INRAE | | |
| Reza Ranjbar | cpi | | |
| Joop Groen | Biorizon - Circular Biobased Delta - Viride | | |
| Barbara Olfe-Kräutlein | Institute for Advanced Sustainability Studies | | |
| Christian Pinon | Triact | | |
| Drishti Masand | Lux Research | | |
| Martijn de Graaff | VoltaChem/TNO | | |
| Jason Keehn | Self | | |
| Bert Lagrain | KU Leuven | | |
| Andreas Haider | Kompetenzzentrum Holz GmbH | | |
| Henk van Liempt | Scientists for Future | | |
| BHARATH GANDU | Ariel University | | |
| Ulrich Heinze | UHC Chemieberatung | | |
| Cédric Reuter | TH Köln | | |
| Horst Beck | Henkel AG&Co.KGaA | | |
| Chaitanya Joshi | Praj Industries Ltd. | | |
| Joachim Kreysa | Retired | | |
| Joel Stone | ConVergInce Advisers LLC | | |
| Monique Wekking | TNO / Biorizon | | |
| James McGregor | University of Sheffield | | |
| Kees Kwant | RVO, Ministry of Economic Affairs and Climate | | |
| Kamaljit Sood | Sainc Energy Limited | | |
| Roger Samson | Resource Efficient Agricultural Production-Canada | | |
| Amizon Azizan | Faculty of Chemical Engineering, Universiti Teknologi MARA, Malaysia | | |
| Enrique Espi | Repsol | | |
| Shailendra Singh | SustainMantra | | |
| Eoin Taggart | Coillte | | |
| Robert Stevenson | American Laboratory | | |
| Derya Sara | Denge Kimya | | |
| Philippe FONTA | SCRUM-Consult | | |
| Olivier Messager | IPInside | | |
| Katy Armstrong | The University of Sheffield | | |
| Angela Smits | Cargill Bioindustrial | | |
| Jürgen Pfitzer | Tecnaro | | |
| John Vos | BTG Biomass Technology Group B.V. | | |
| Lieve Hoflack | Calidris Bio bvba | | |
| Keith Simons | SHV Energy | | |
| Wolfgang Baltus | Wobalt Expedition Consultancy | | |
| Veronika Reinberg | alchemia-nova GmbH | | |
| Helmut Nägele | Tecnaro GmbH | | |
| Heleen De Wever | VITO | | |
| Birgit Bonefeld | Aarhus University / BB Textile Biology | | |
| Jukka Kantola | NC Partnering Ltd / World Bioeconomy Forum | | |
| Martin Treder | Interessengemeinschaft für Thermische Abfallbehandlungsanlagen in Deutschland ITAD e.V. | | |
| Bianchi Sauro | Berner Fachhochschule Architektur, Holz und Bau | | |
| Christian Patermann | Government Adviser of North-Rhine Westfalia on KBBE / European Commission | | |
| Philippe Fonta | SCRUM-consult | | |